The purpose of this experiment is to study how an upstream hill with flow separation affects the mean wind speed and turbulence at a down-stream hill. We shall also investigate how and if the presence of a turbine on the upstream hill will affect the flow separation behind the hill. Fortunately, there is a turbine on one hill already, but apart from that the experimental infrastructure is largely missing. Forwind will support the experiment with up to three scanning long range lidars. In this experiment there is a strong interest in participation from American colleagues from NCAR, Notre Dame University and other universities. Within the NEWA project, several partners will lease some instruments from NCAR provided that they will come with even more instruments and expertise for the Perdigao experiment. The particular interest of Perdigão is:
(i) Synoptically driven over multiple hills,
(ii) flow over a vegetated hill in a roughness regime that has received little attention,
(iii) extensive surface energy budget evaluation for different land cover types,
(iv) interaction of thermal circulation and synoptically driven winds,
(v) vertical variation of surface layer properties under different stratification conditions, and
(vi) data for a natural but somewhat less complicated flow configuration of interest in microscale modeling.
Useful Links
https://www.eol.ucar.edu/field_projects/perdigão
http://winds.fe.up.pt/wiki/doku.php
Perdigão location
Orography Map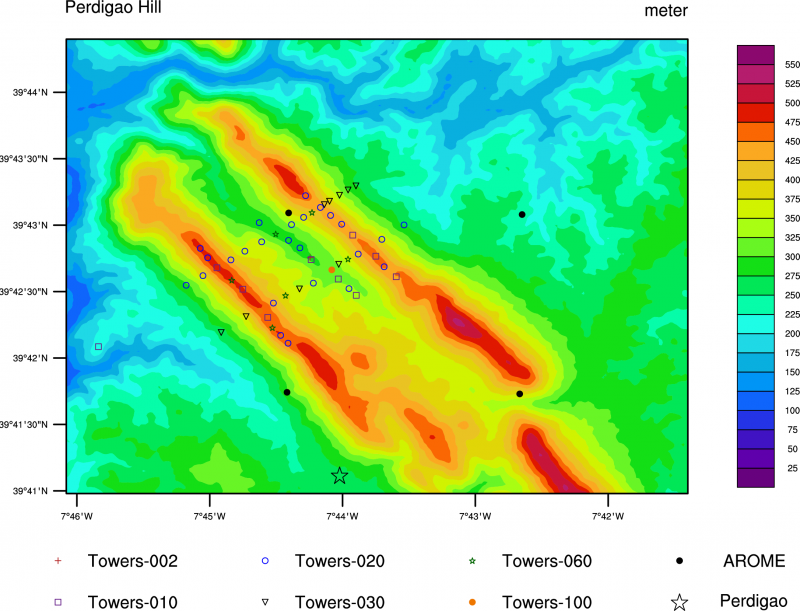 Orography Map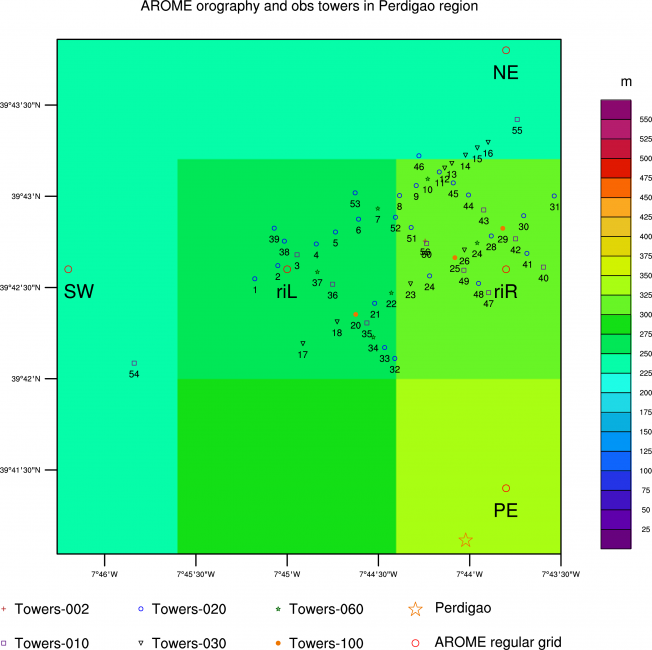 Local map
Perdigão location in Portugal Mainland.